About Us
Krystal Zima Samoyeds is a very small, family breeder of Samoyeds in Northern VA. We had our first litter of Samoyed puppies in December of 2016. You can click on our Instagram link to see a photo/video chronical of that litter from the first pup born to the present. Our puppies are raised in our home with everyone in the family helping. I feel that stimulation, experiences and socialization are essential to the development of sound, confident puppies that will grow into happy, healthy dogs that you can take anywhere to do anything. We have been getting excellent feedback from our puppy families on how well the pups handle new and potentially stressful situations.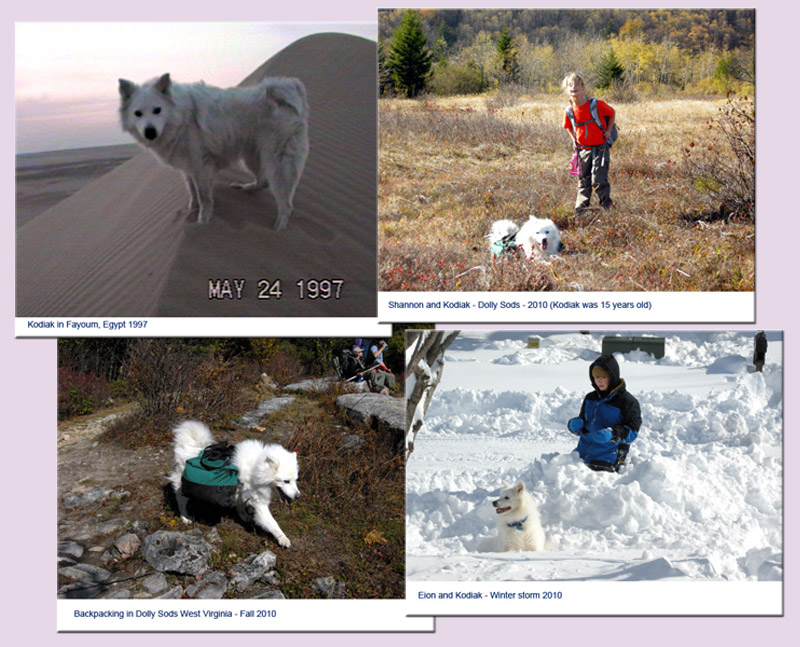 I grew up with standard sized American Eskimo dogs in my childhood and got my first one of my own when I was 25 years old. I made sure I was ready and got an apartment where I could have a dog. I had to change a lot of my lifestyle as an adult in my mid-20s to ensure I was giving her the attention she needed. I learned that having a dog in your life requires sacrifices. I married my husband a couple years later and I decided to breed my Eskie girl. I did not know a lot about breeding at the time but was still very involved in ensuring they got a good start and the puppies were used to getting nails clipped an baths as well as being crate trained and practically house broken by the time they went to their new homes. I personally delivered each puppy to their new home so I could get that final gut check. This was before everyone was on the internet and vetting was a lot more difficult. I kept a boy out of that litter and named him Kodiak. He traveled the world with us and lived to the ripe old age of 17.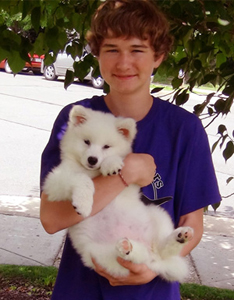 After Kodiak's passing my husband wanted to try a different breed of dog. Eskies had their challenges and he wanted a different temperament. He was voting for a Lab but I insisted on another Northern breed. As we researched breeds we kept settling onto the Samoyed. As I did my research on breeders, looking for a "pet" Samoyed, I ended up falling in love with the pictures of two parents of an upcoming litter. The mother had very small litters in the past and the breeder and I ended up agreeing that she could take what she wanted out of the litter and I would take "the other one". I did not care if it was a boy or girl as we were on the fence anyway. Well, she had a larger than expected litter and I was excitedly waiting for when I could go pick up the new addition to our family. As we drew closer I started to think I might like to "try" showing my new puppy. I worked with the breeder to arrange that and on July 4th, 2013 we brought home our first Samoyed and she was AMAZING!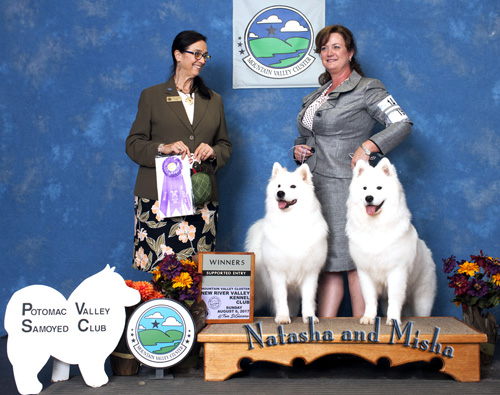 At about 9 months old we entered our first show. Both Natasha and I had no idea what we were doing. The handling classes kept getting cancelled due to weather. Though we did horribly in the ring that first weekend, we learned a lot and started relationships with people at that show that proved to be long lasting and invaluable over the coming years. Flash forward to the spring of 2016 and Natasha finished her Championship with all but the first two points being put on her by me. A month later she got a Best in Specialty Show (BISS) and then in August of 2017, she earned her Grand Championship on the same day as her eight month old son earned his first point.
Natasha had her 2nd litter of puppies on 19 January, 2020. I will be adding some puppy pictures to this page soon