Planned Breeding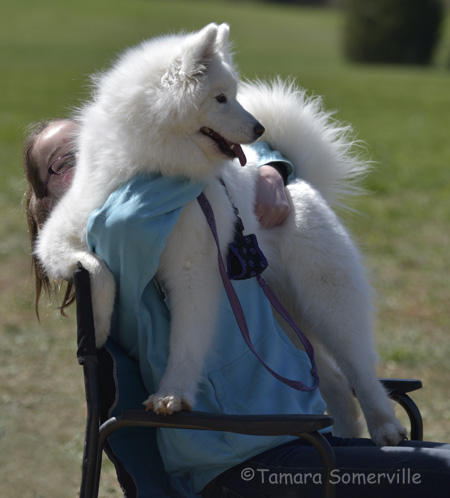 (page updated Jan 25, 2020)
We are pleased to announce that Natasha had her litter of four girls and one boy on January 19, 2020 (well, the first was actually born at 20 minutes to midnight on January 18)
We are not taking any new applications as our potential puppy family list is full. If you have previously sent in an application and have spoken to my on the phone, I will be contacting you soon.
If you have not yet sent in a questionnaire and would like to be considered for a pup from this upcoming litter, please go to the Puppy Questionnaire page and answer all of the questions as completely as possible. Please note, more information is always better. If you copy and paste the questionnaire into a Word document you can then answer all the questions and then attach the document to an email. Please feel free to elaborate on any question as much as you like.
I will say, the yes and no answers tend to annoy me. This is the first step in my getting to know you. I try to answer emails quickly, but sometimes other matters take over and I do not get to them as quickly as I like. If you have not heard from me within a few weeks or a month, please reach back out to me. Messageing me via Facebook has been succesful for people in the past :o).
Thank you!